Isha Sesay Marries Leif Coorlim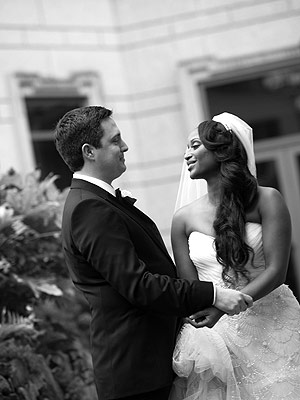 CNN anchor Isha Sesay made her own news Sunday night, marrying fellow CNN staffer Leif Coorlim in Atlanta.
The couple tied the knot in front of close friends and family at the Mandarin Oriental Hotel, the ceremony moved indoors from the English garden after CNN meteorologist Jen Delgado predicted bad weather.
"Our day exceeded my wildest dreams," Sesay tells PEOPLE. "It was magical. When I saw Leif standing at the end of the aisle, I felt as if my heart would explode. I married the man of my dreams in front of the people we care about the most. And then we partied the night away."
The bride wore a strapless, custom Amsale gown featuring elaborate beadwork.
Keep up with your favorite celebs in the pages of PEOPLE Magazine by subscribing now.
"Amsale herself was with me as I tried on different dresses at her Madison Avenue showroom in New York," Sesay says. "She was wonderful. After trying on a number of gowns, Amsale, my stylist Stacey Brice Washington and I agreed that this was the dress for me!"
Sesay, 37, is an anchor/correspondent for CNN International and newsreader for Anderson Cooper 360. She met Coorlim, 34, executive editor of The CNN Freedom Project" – a CNN-wide campaign to help end child prostitution and forced labor in the United States and around the world – in 2008 at the network where they both still work.
There is one piece of news, however, that Coorlim – who was born in California but grew up in Chicago and Portland – won't share with his journalist wife: The location of their honeymoon! That remains a secret.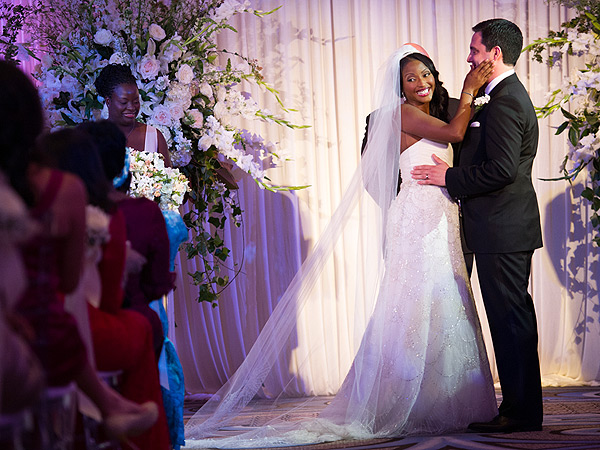 Isha Sesay Marries Leif Coorlim - Marriage, Weddings : People.com